Host Your Guests at Waihuena Farm
Here at Waihuena farm, we encourage our community to get together and celebrate health and wellness by offering a variety of spaces for events such as farm-to-table dinners, yoga classes, small weddings, and much more. Please browse through our venue pages to find the perfect spot to host your next gathering.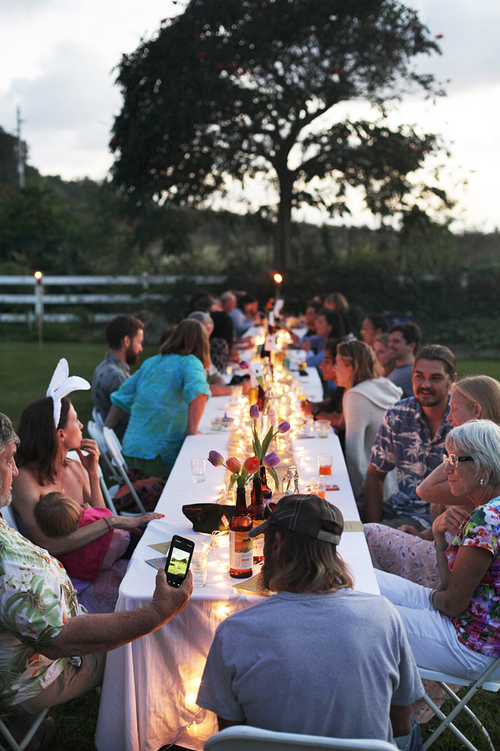 Set within our garden, this venue is perfect for hosting Farm-To-Table dinners and other similar "sit-down" events.
Dimensions: 25′ x 55ʻ (rough estimate)
Amenities: Close proximity to outdoor kitchen, brick pizza oven, solar-powered electricity, compost toilet and accessible parking.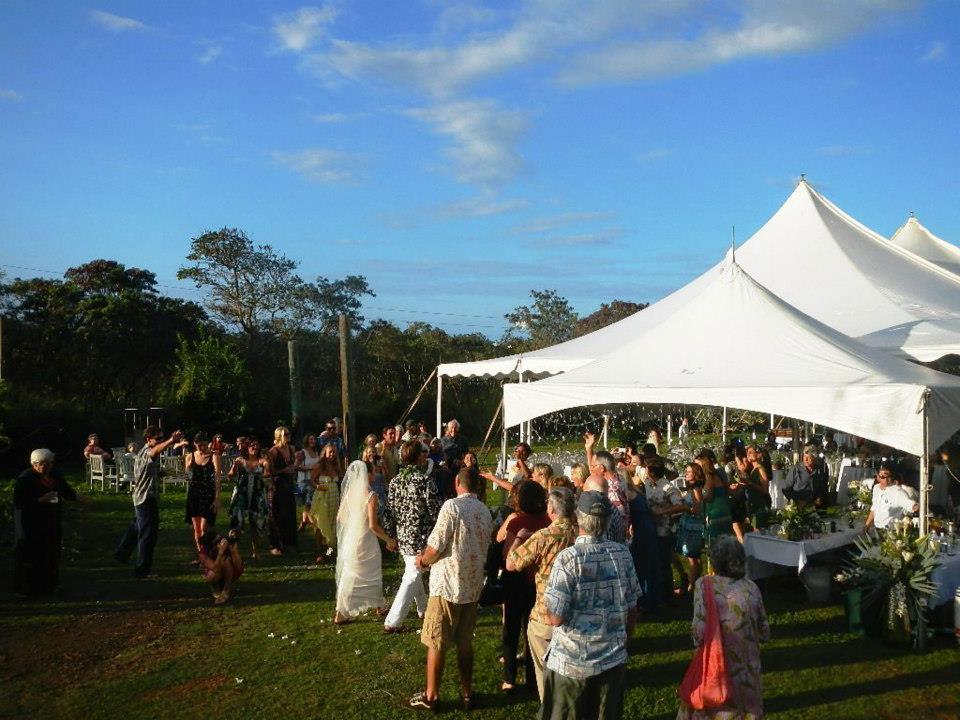 Our most private venue located below the Pupukea-Pamalu conservation land and Waihuena gulch, this space accommodates large parties on a flat, grassy plot of land.
Dimensions: 175ʻ x 85ʻ (rough estimate)
Amenities: Accessible parking, composting toilets, outdoor sink and running water. Imu may be available for an additional fee.
This venue is a covered space created in between container units we've re-purposed for the farm. It is located adjacent to our farmstand and outdoor kitchen. This venue is ideal for a community health or fitness class (cement floor), movie screening/ presentation or workshop space. Current and past events include hula class, crossfit class, community micro-enterprise "SOUP" events and various permaculture-oriented workshops.
Dimensions: 25' x25' (rough estimate)
Amenities: Electricity, covered from rain/wind, intimate.