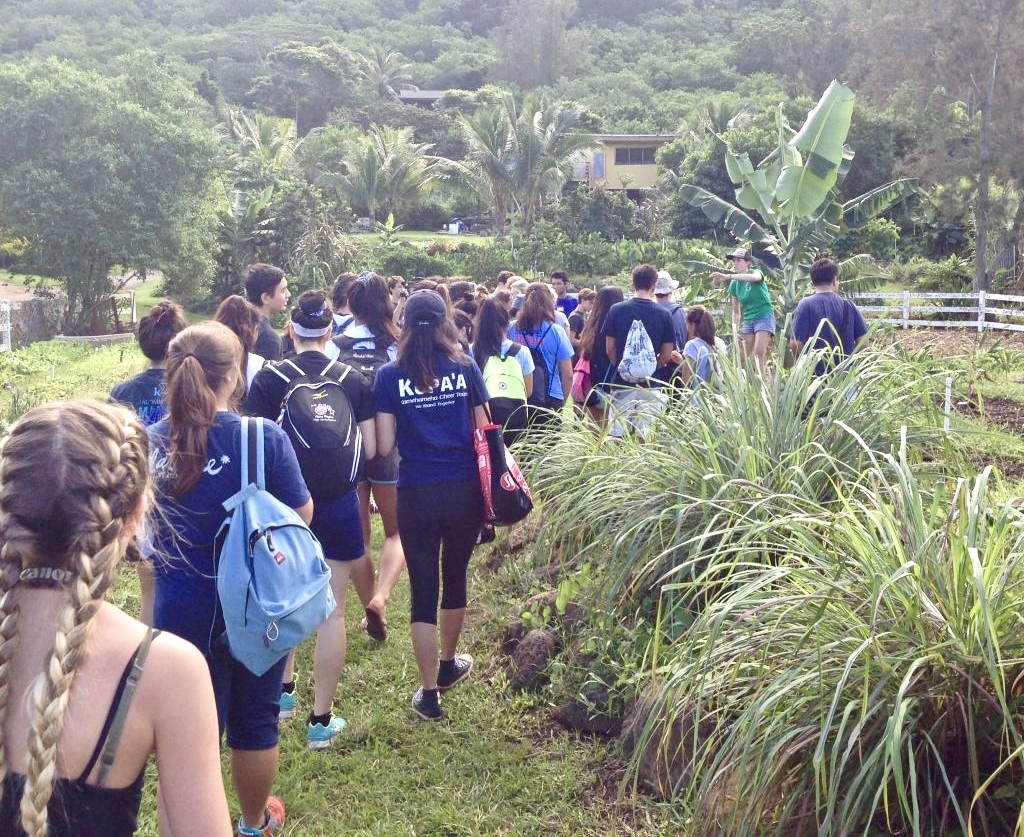 Learn and contribute to the daily operations of a small scale organic farm by booking a tour or service project
Overview
We offer custom tours which provide a hands-on learning experience inside the daily operations of a working organic farm and our Community Supported Agriculture (CSA) program. As part of the tour, youʻll learn how fruits and vegetables are grown, harvested, and shared within our community. Discover first-hand how we manage our crops and learn about our philosophy behind the importance of organic farming for growing healthy food and sustainability within our community. Some of the organic practices and components of our growing system youʻll learn about on the tour include: crop rotation, natural pest and weed management, and our community compositing program.
Tour Details
Our tours are designed for small groups (up to 15 people) and customized to be age appropriate. We accommodate larger groups by splitting up the group between a rotating tour and group project. Mondays between 3-5 pm are a great time to set-up your tour as you will get to experience our harvest day and shop our CSA farm-stand.
1-hour tour: $20 per person* with a $50 minimum total.
*Price may vary depending on interest and number of people in the party. We offer discounts for educational groups - usually $5 per person with a $50 minimum. This charge is necessary to accommodate the time of our farm crew.
Please inquire via email for the cost for the following 'add-on' options:
Add-on: Group eco-service or learning project
Add-on: Farm-fresh snack or lunch
Schedule Tour
Click below to access our online store and schedule your customized tour.
If you are a local surf school, eco-tour or other similar enviro/health minded business, feel free to inquire about ways we can customize a farm tour or service project for your group.
Tours will be ONLY be confirmed once payment is received and you receive our confirmation email with your tour/service project date/time.
Cancellations must be made 24 hours prior via email for a refund. Payments can be made via Paypal (send money using our email: info@waihuenafarm.com) or you can drop by the farm and pay via check or cash.