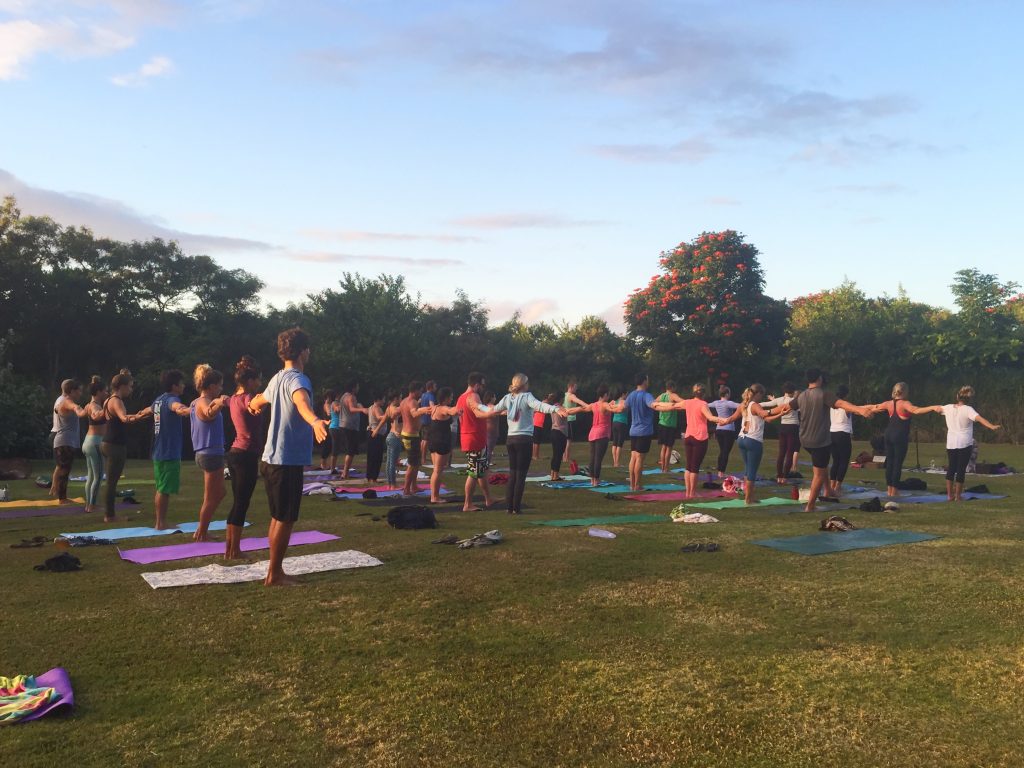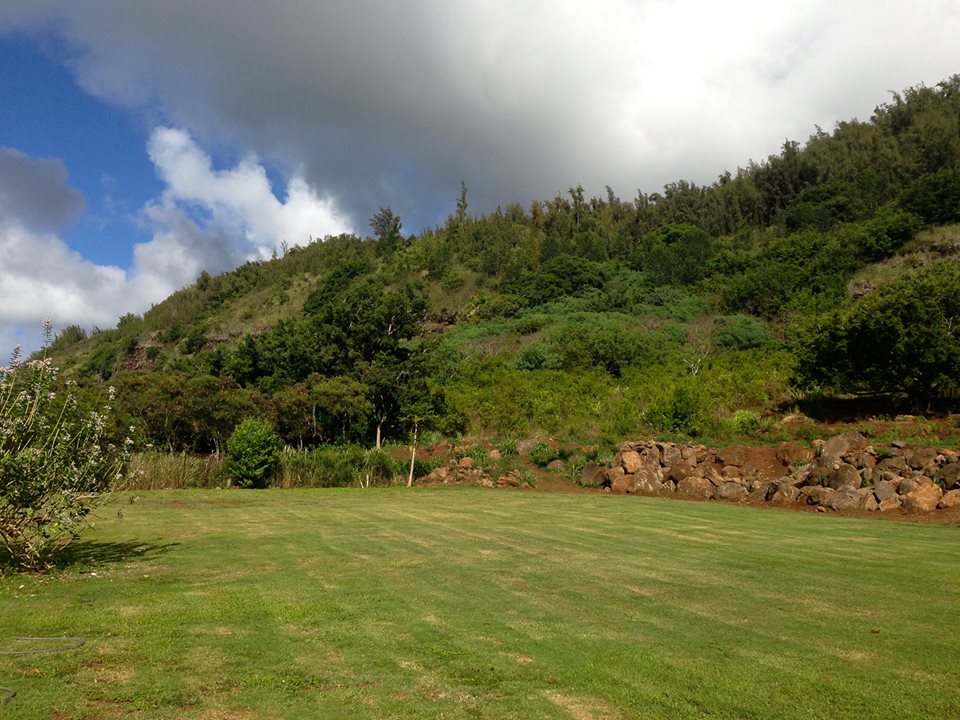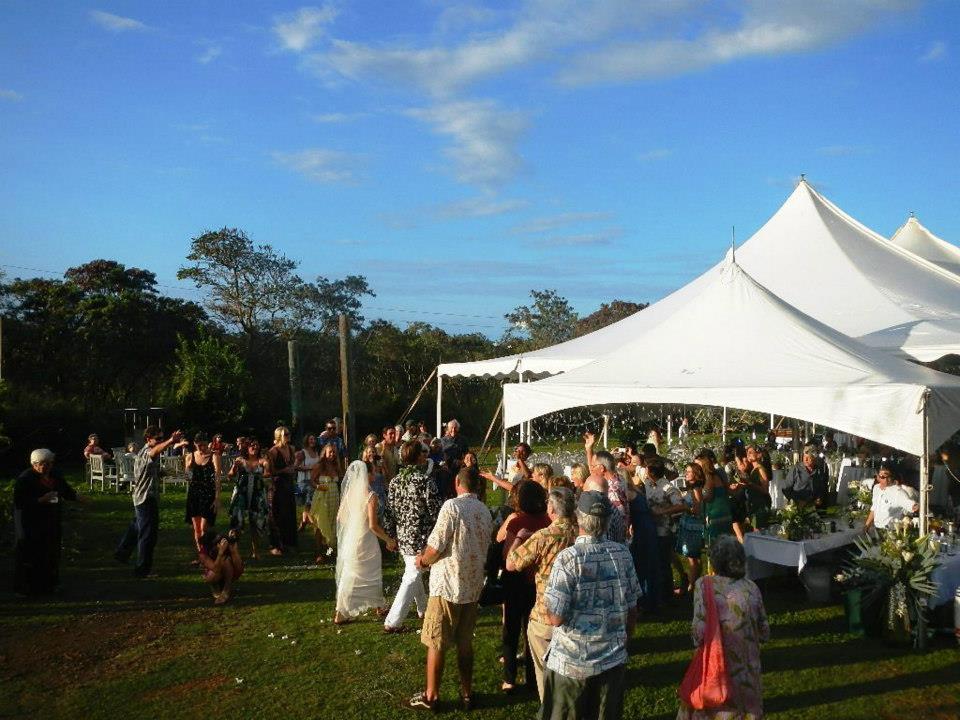 Overview
The Mauka Lawn is a large, flat, grassy, and private space directly below the Pupukea-Pamalu conservation land and Waihuena gulch.
Dimensions:/Capacity: 175ʻ x 85ʻ (rough estimate).
Amenities: Accessible parking, composting toilets, outdoor sink and running water.
Services: Outdoor Wedding Ceremony and Reception, Baby Luaus, Family Reunions, Corporate Retreats, Wellness/Enviro Workshops
Rental Fees: From $2,500 to $3,000
Up to 300 guests
12 hours of event time (including setup and cleanup and depends on the number in your party and services requested). Additional hours may be purchased at a rate of $300/hour. Monday through Thursday, the venue offers a 10% discount off of the rental fee. A non-refundable security deposit of $500 is required.
Start and End Times: Flexible set up start time. Check-ins range depending on day. In most cases, all music must be off by 11:00pm. Events must end by midnight.
Catering: BYO *Please inquire for a list of local green catering businesses we work with regularly and about sourcing from our onsite organic garden.
Alcohol: BYO
Venue Features Included:
Pole tent (12' x 12' - no walls)
Tables and chairs for up to 75 guests
Venue setup and clean up (including composting/recycling/rubbish and composting toilets)
Onsite manager for event time
Parking
Pre-wedding grounds beautification
No kitchen - limited to basic cold water washing station
The following amenities may be available for an additional fee:
Tent for 75 guests (with side walls)
Tables/chairs/chinaware and flatware/linens for 75 guests
Gas generator
Sound system, projector, and wall screen
Tiki Hut and bar services
Tiki torches and outdoor lighting (including large string lights and solar lighting for entrances/lua and pathways)
Overnight accommodations (depends on our availability- start by checking out our accommodations on our website).
Flora design (including entrance and table flowers and/or lei)
Special Restrictions to consider:
Ceremony site does not have electricity (off-grid)
General liability insurance required for parties over 50 people
Compost toilets can be provided through the venue but must be pre-planned for parties over 50 people. Porta-potties can be rented locally.
Amplified music is okay but music must end by 11pm
Approved outside caterer allowed, although sourcing from our organic garden is strongly encouraged
We must approve all decorations
No rice, birdseed, confetti, etc.
Alcohol must be served by licensed bartender/caterer (may be flexible for certain events)
Smoking only in the designated area
No open fires at any time